UX/UI, branding, dev, localization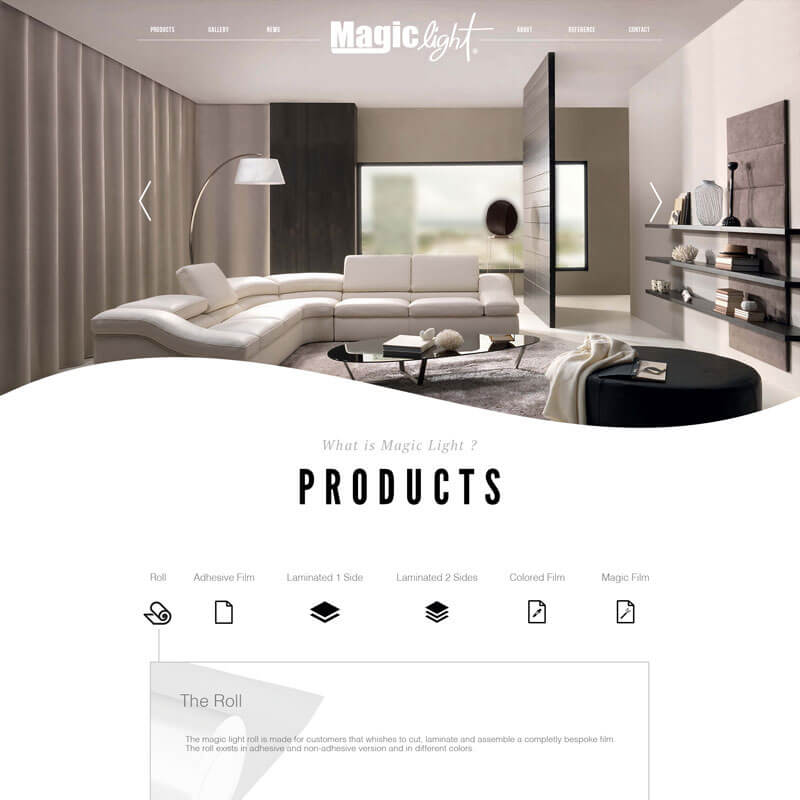 Magic Light was a student project/internship where the purpose was to find a client that needed our help developing a multilingual website, and rebranding.
In a team of five, we had to decide on the web hosting, CMS provider, themes, plugins, and logo creation and put it all together to create an SEO-friendly showcase site. The purpose of the site was to present in a clear, informative, interactive manner the technology of opacifying glazing and hence allow the visitors and potential future customers to familiarize themselves with this range of innovative products. 
The client had provided us with some texts in French and English that needed adaptation and translation into German. This later required the localization of the website and images into the respective languages. 
Personally, I was responsible for the English content, low & high-fidelity prototyping, and development.
The objectives were to deliver the following:
Planning and commitment to the deadline for the website launch
Detailed tree structure
Wireframes
Source files
Documents describing the site, its operation, and its hosting
The logo and the graphic charter
Translation of the site into English and German
Two-hour training
Photoshop, Illustrator
Figma
WordPress
Trello
This project taught me how to apply all the knowledge I have learned on the go while preparing me to go further into my research in order to apply the best solution possible.
Today, I would improve the designs with more user & usability testing and more profound research.